SmallRig 3157 Pix M160 RGBWW LED Light
Key Features
CCT range of 2500K-8500K
Features full HSI color control
Twelve lighting effects: Police Car Light / Fire Truck Light / Ambulance Light / RGB Color(rapid) / RGB Color(slow) / RGB Stroboflash / Lighting 1 / Lighting 2 / Paparazzo / Candlelight / Screen Light / Breathing Light
Multiple accessories: ballhead, charging cable, portable bag, honeycomb grid, light diffuser
Portable, equipped with a 3800mAh battery
Specifications
Color Temperature: 2500K-8500K
CRI: 95+
TLCI: 98
Illuminance: 1350Lux (0.5m)
Battery Type: Lithium-ion Battery (3.8V/3800mAh)
Power: 12W
Working Temperature: 0℃- 45℃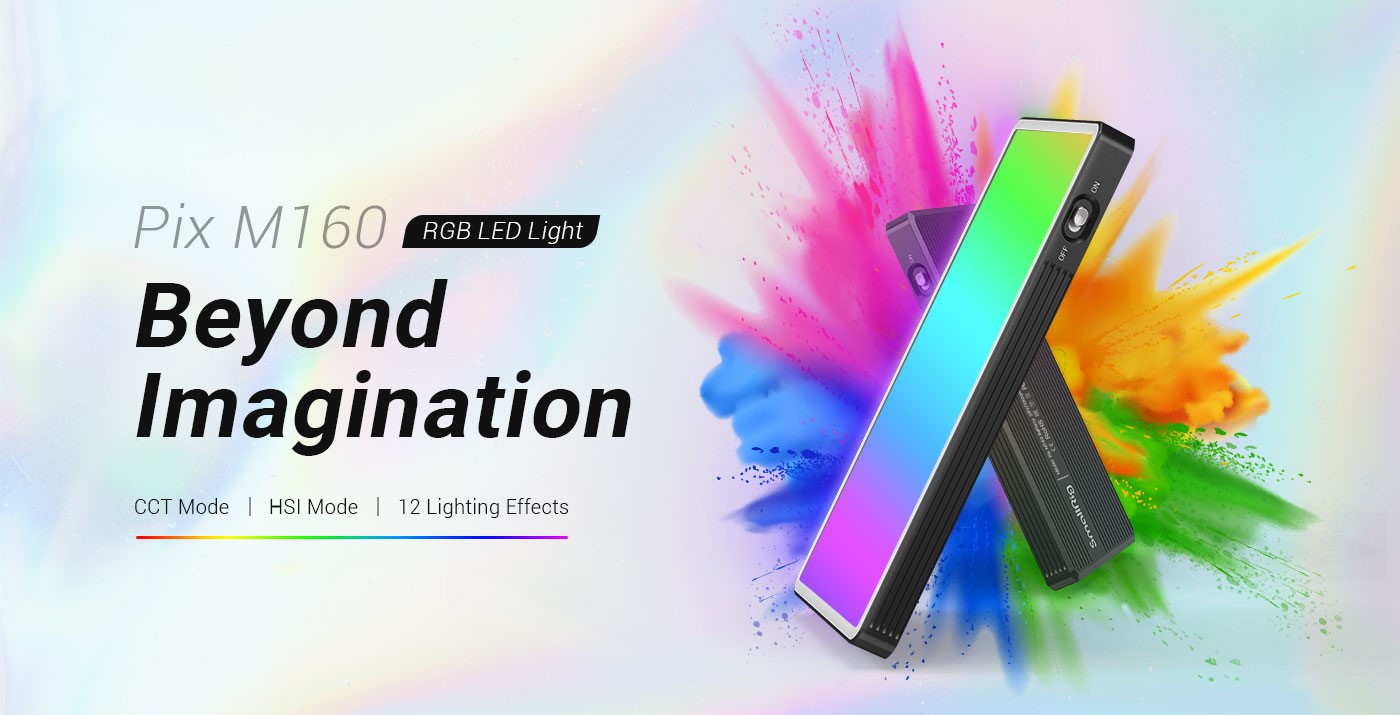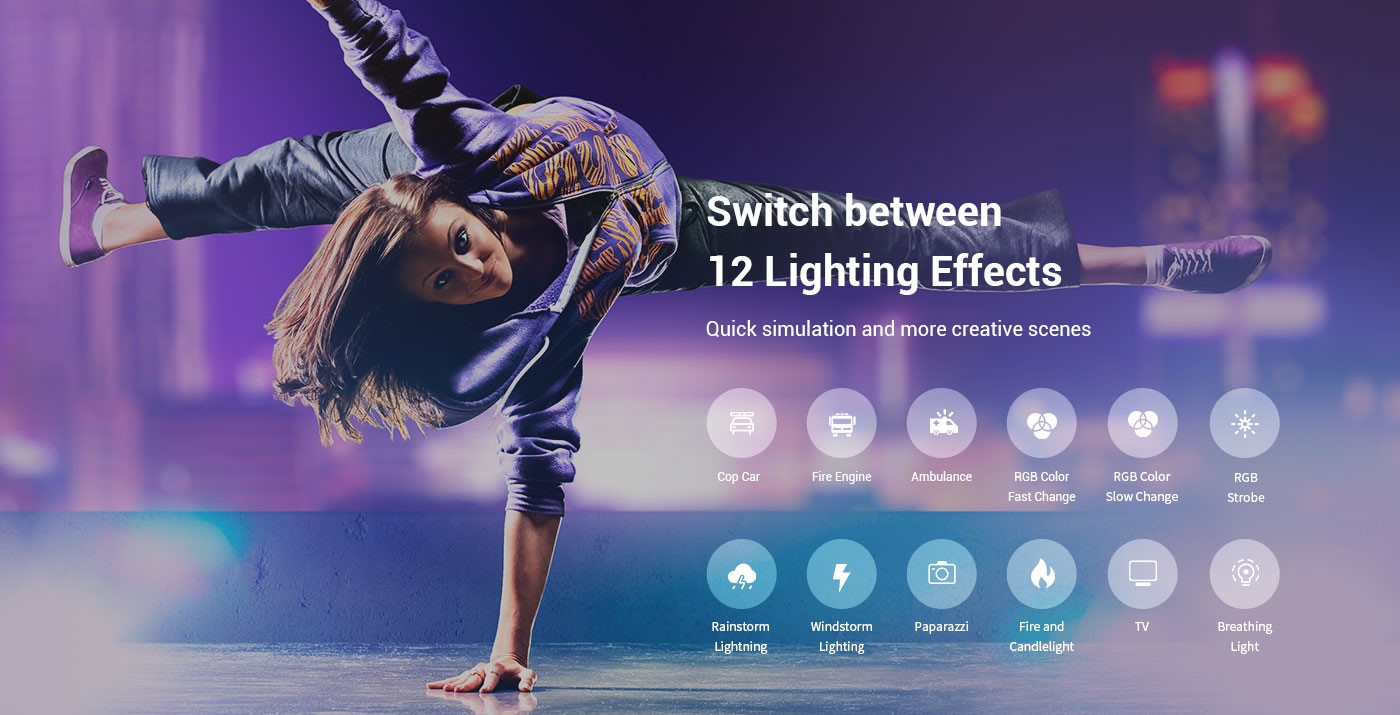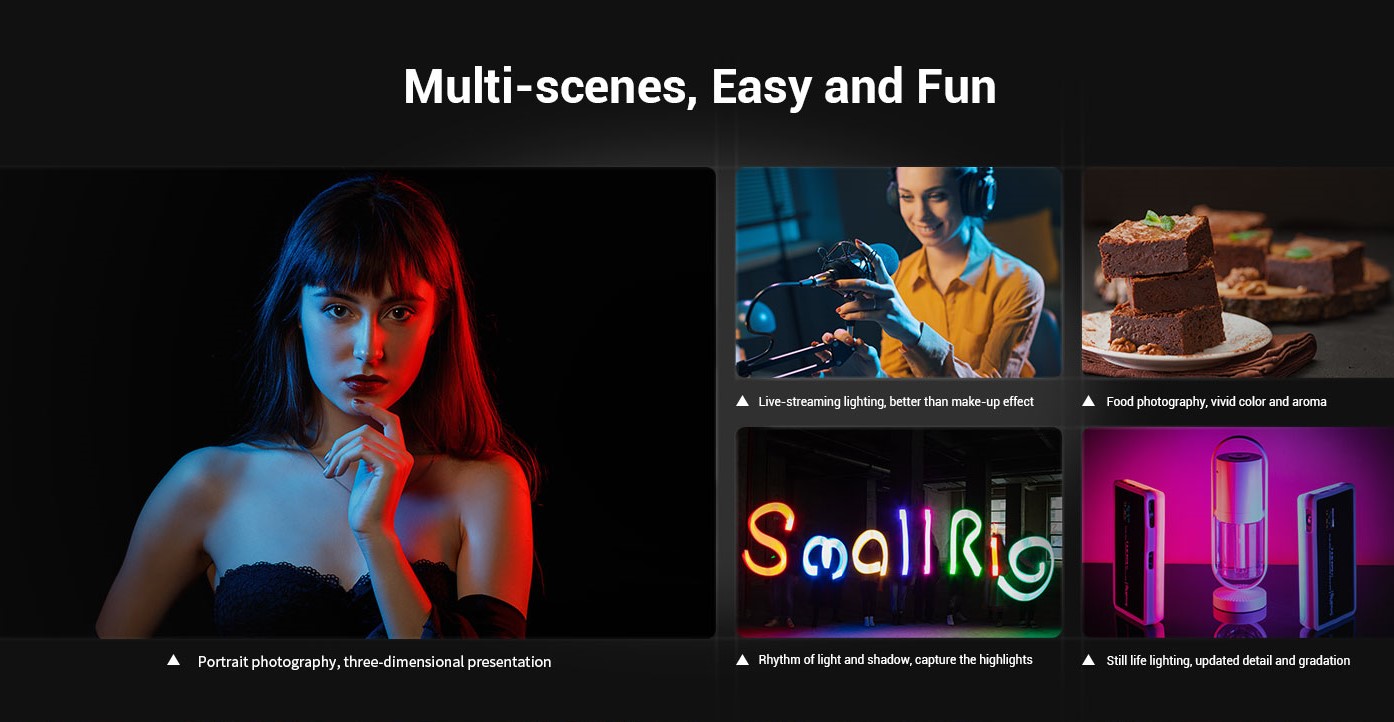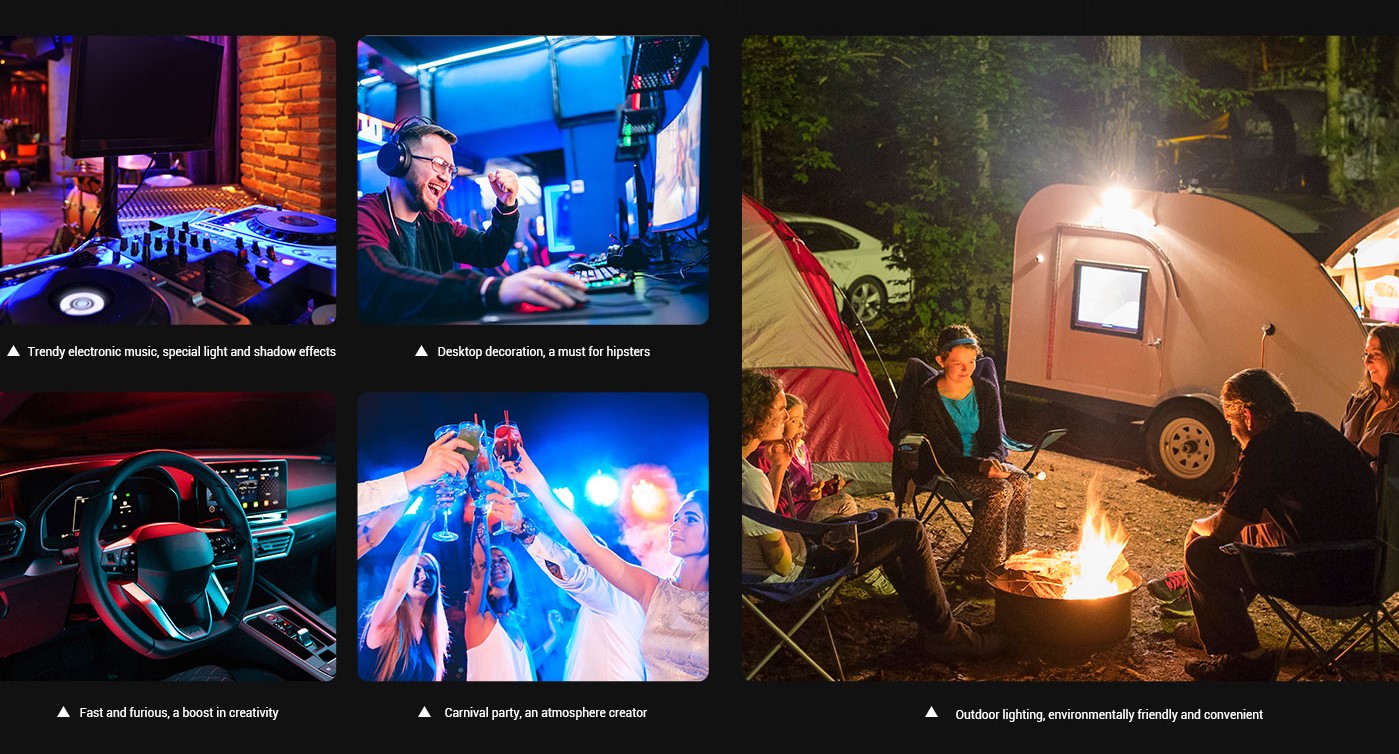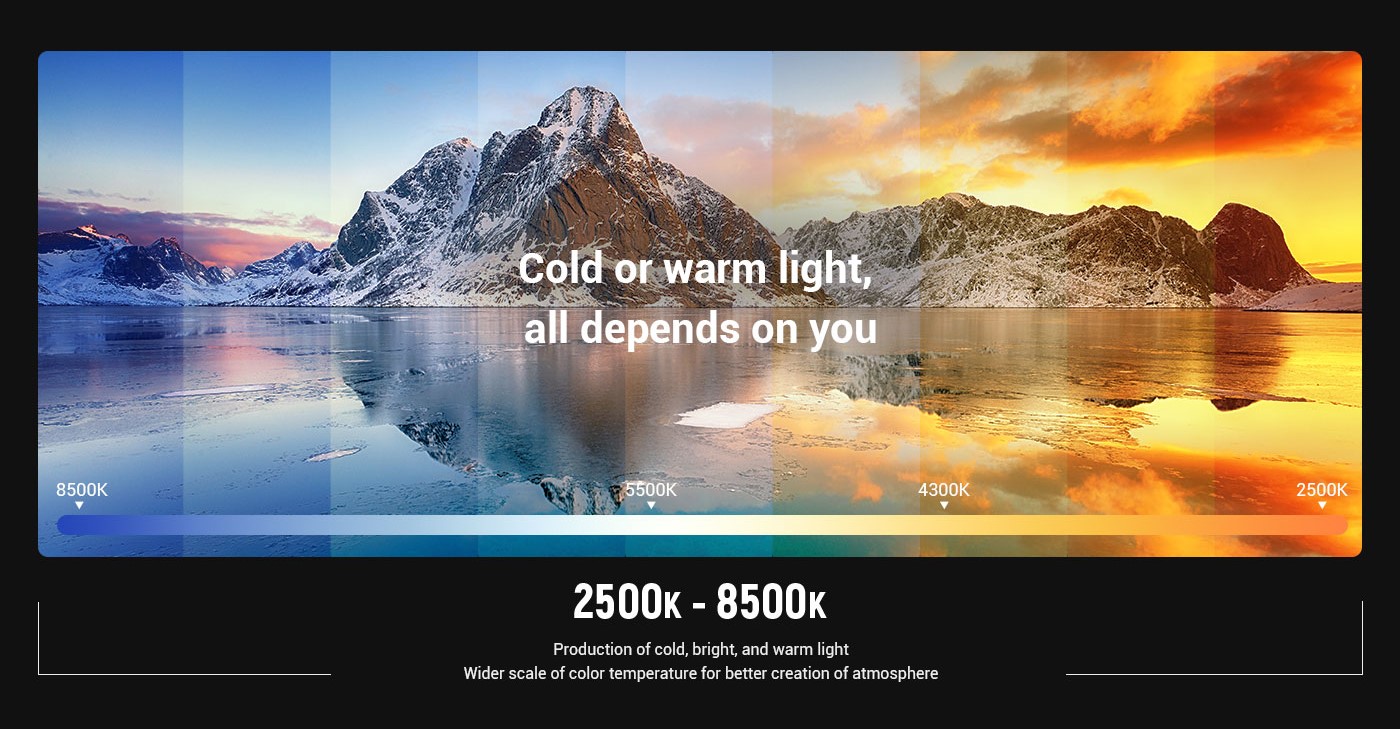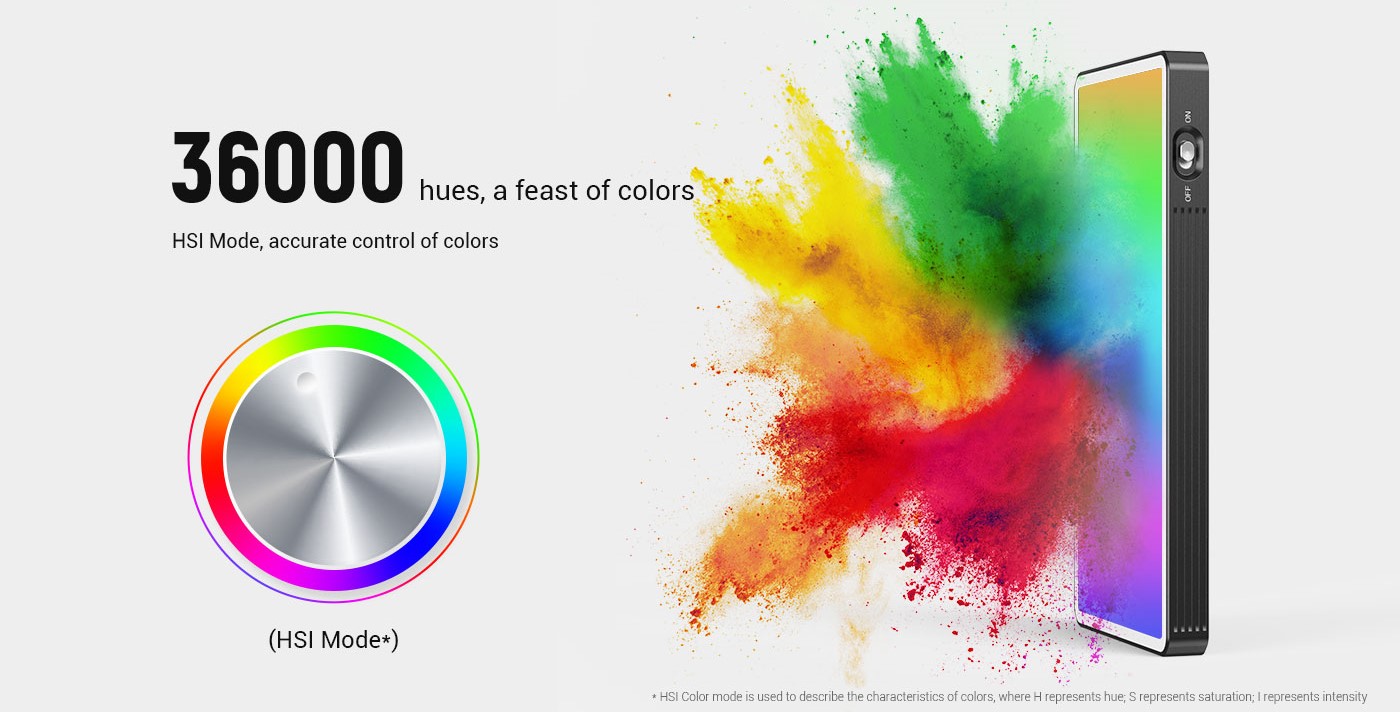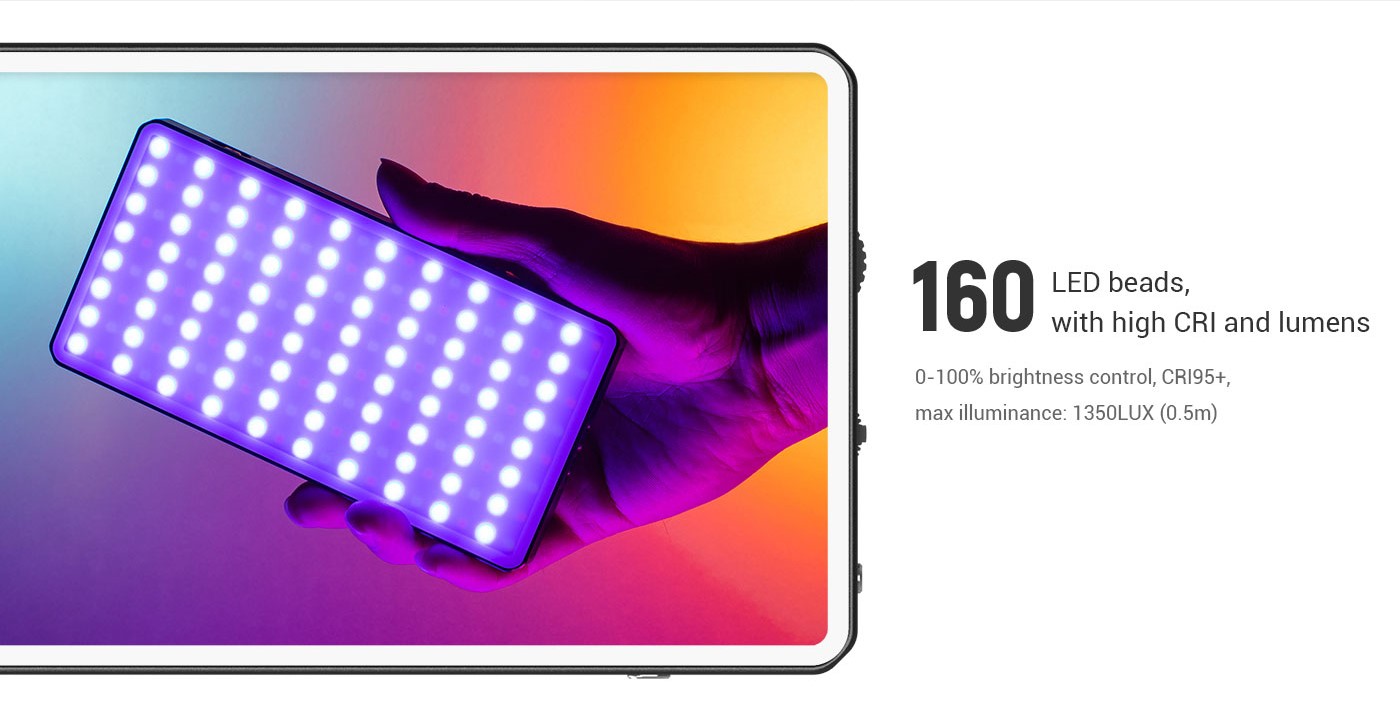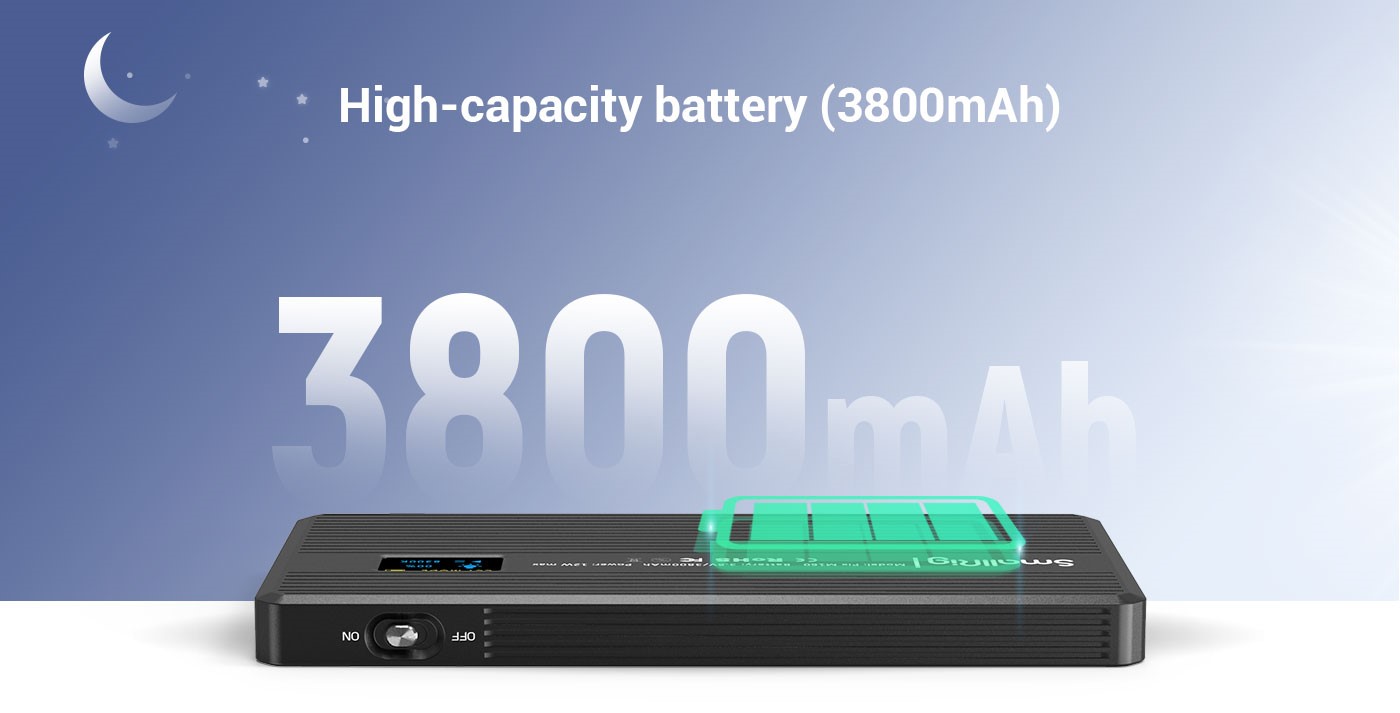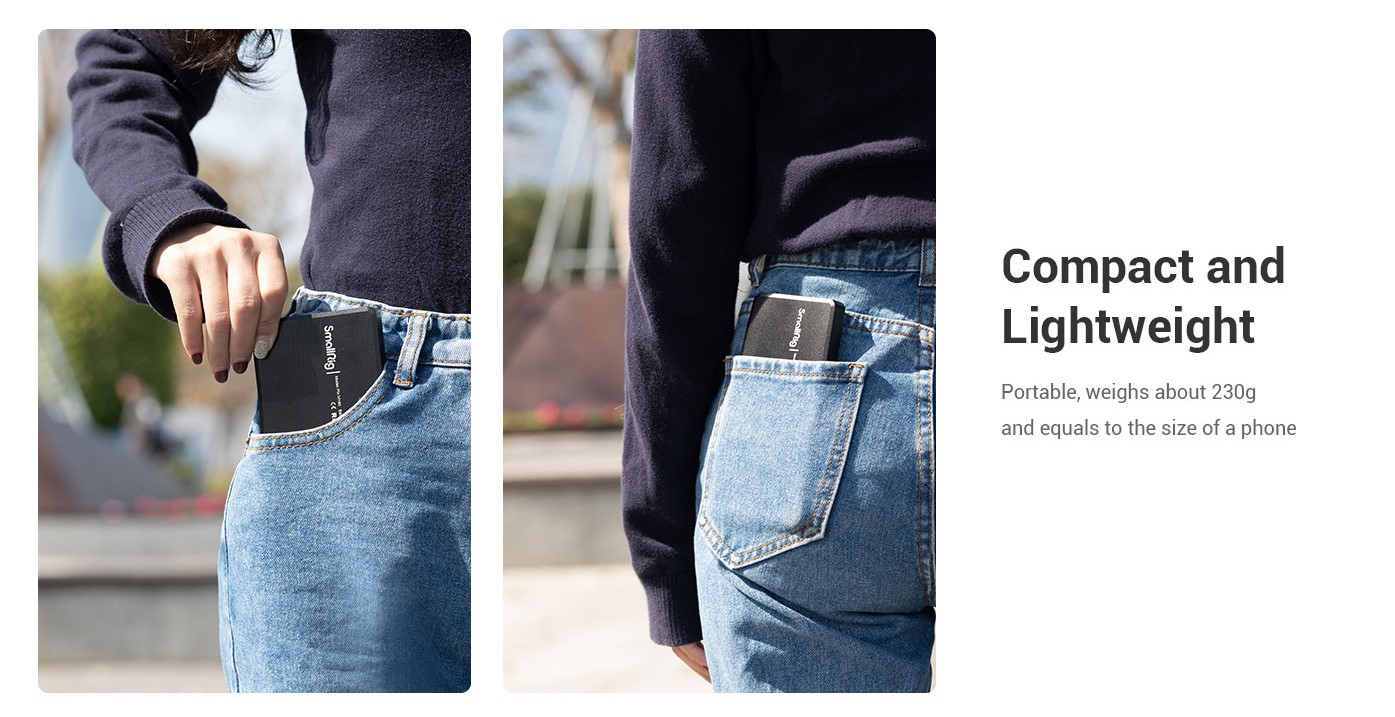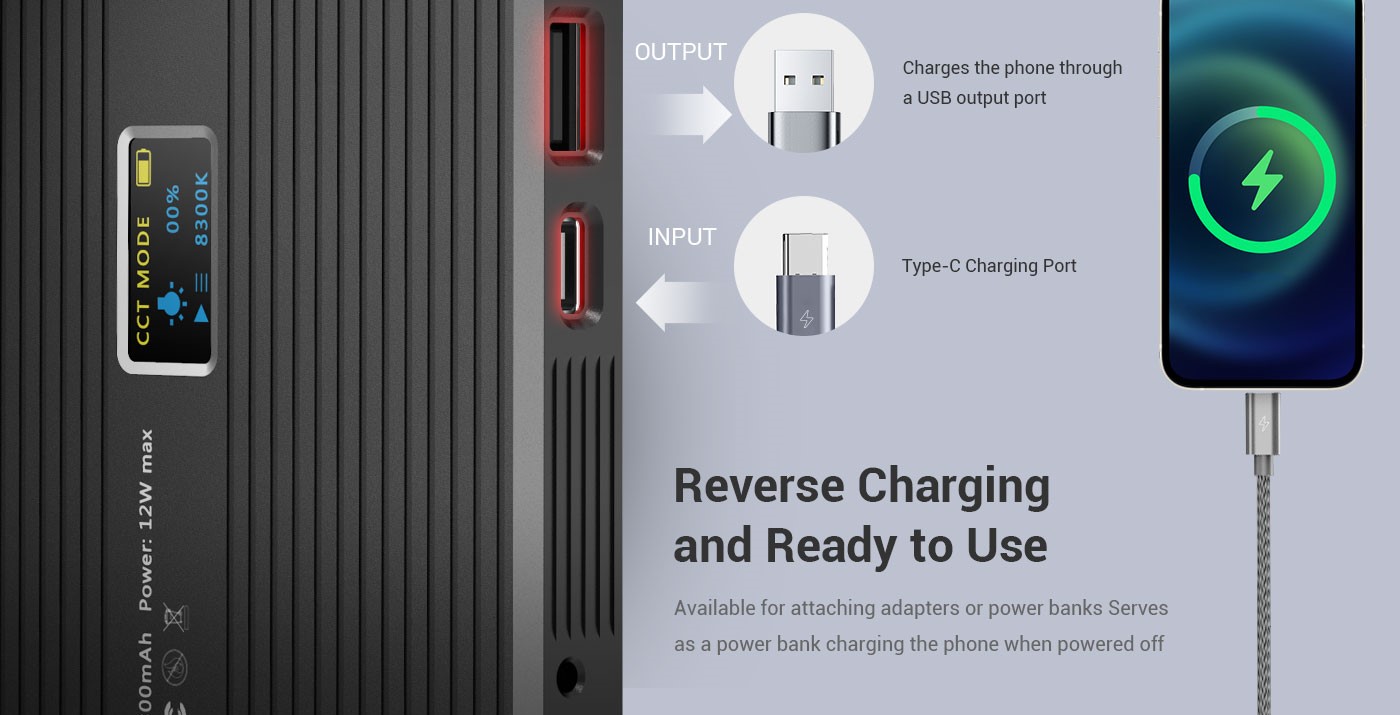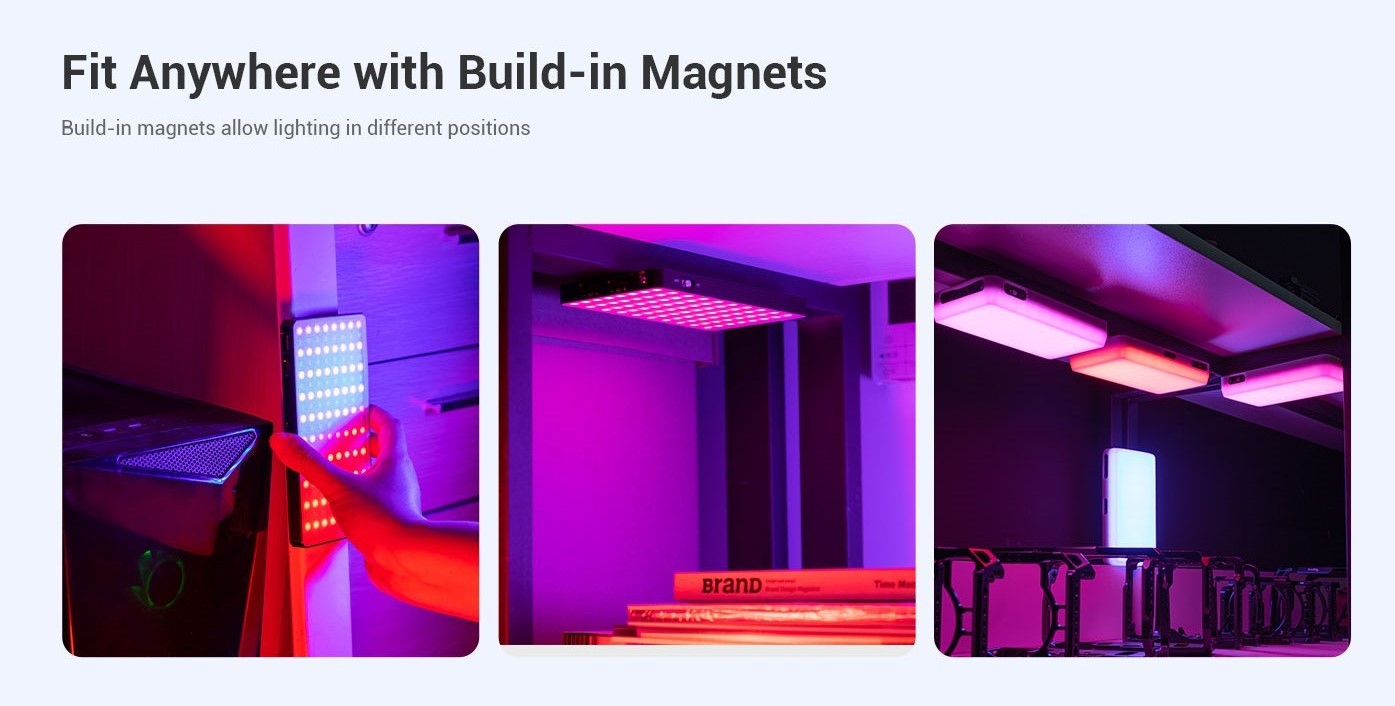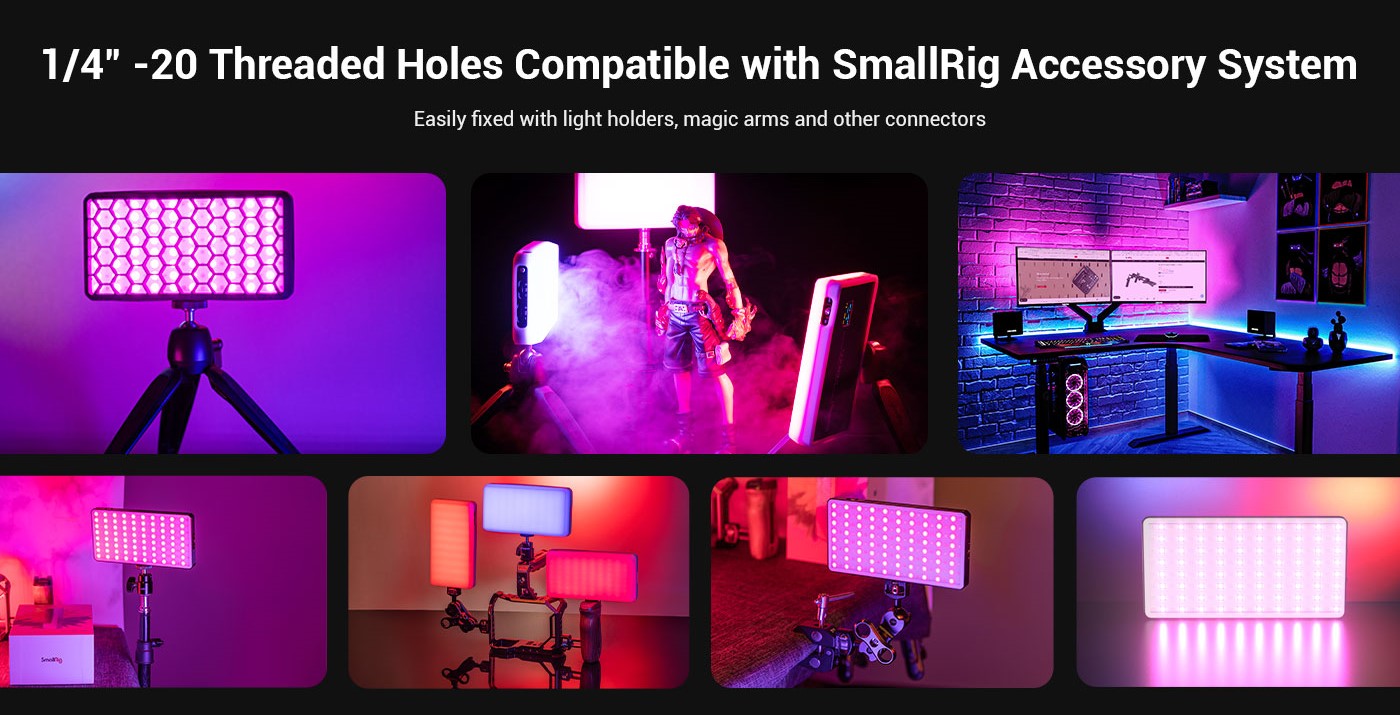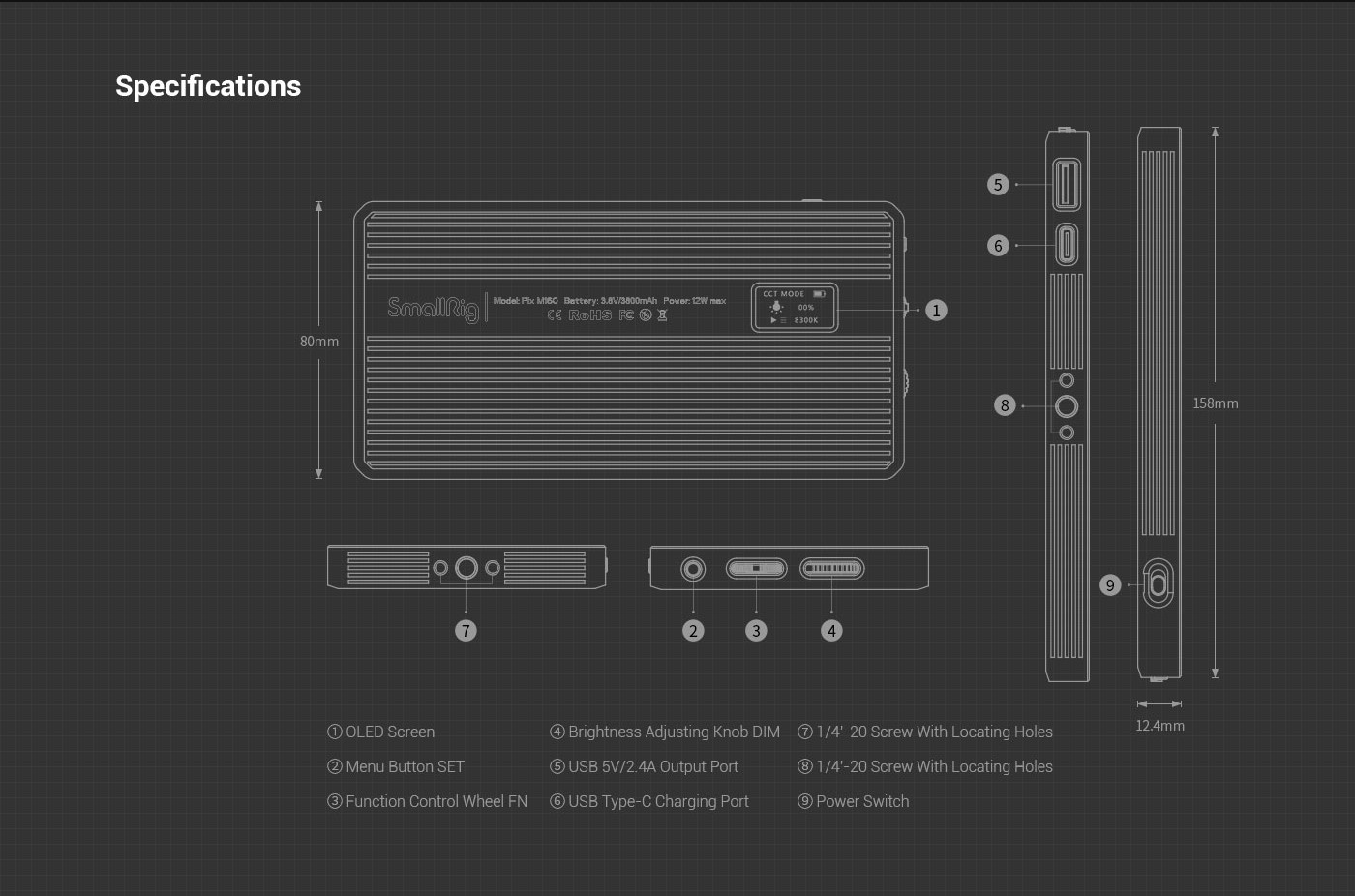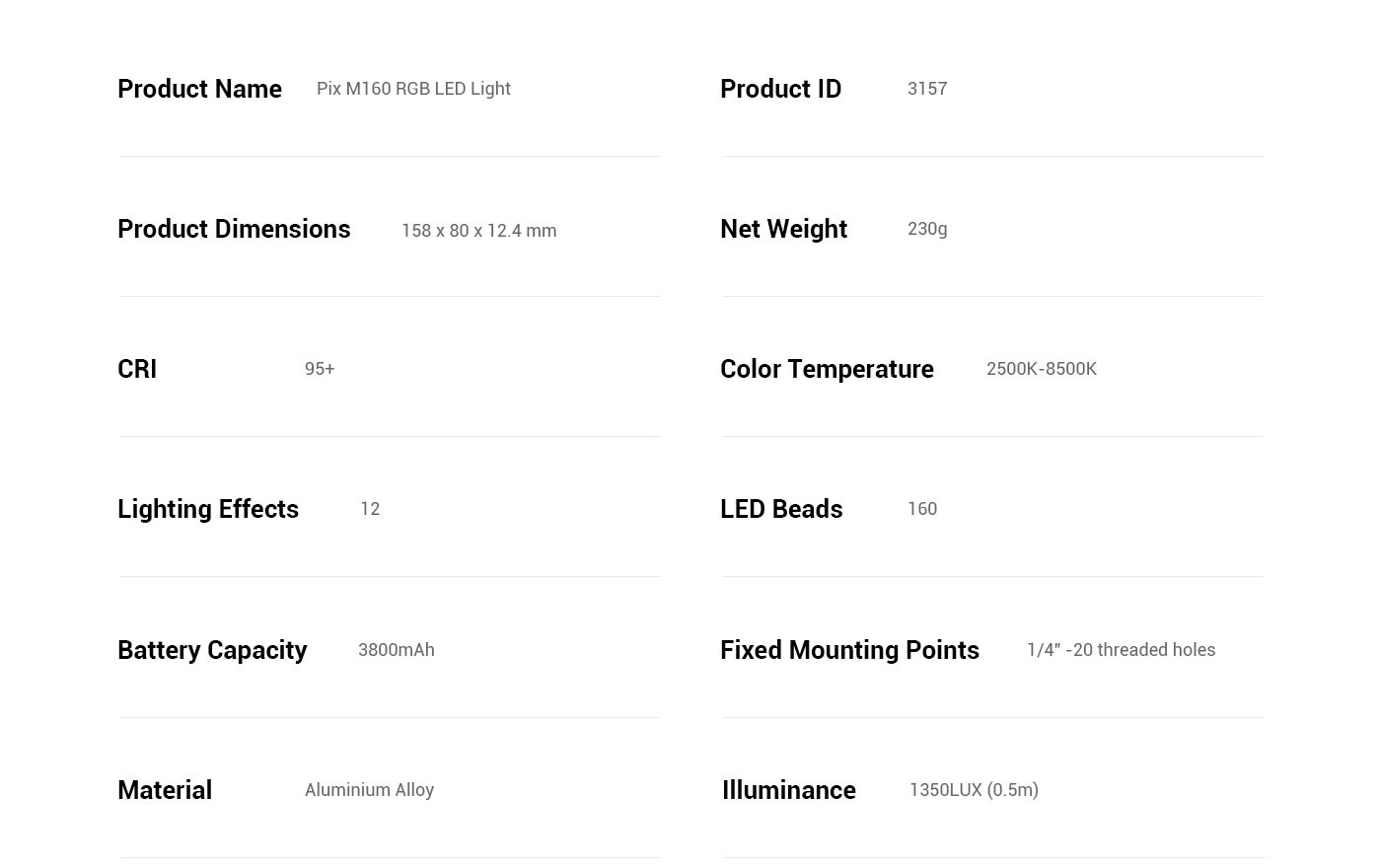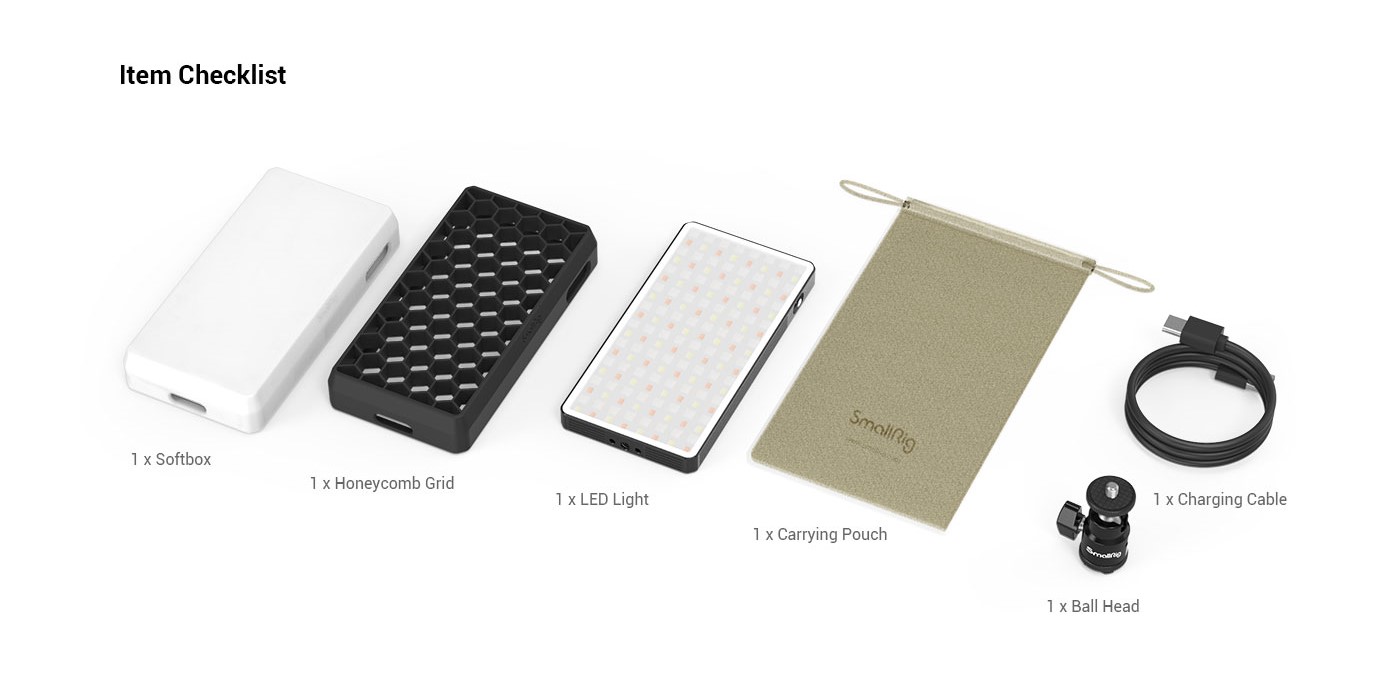 SmallRig Pix M160 RGBWW LED Light
Is solid, portable and multifunctional, with 0-100% brightness control, CRI95, TLCI98, color temperature scale from 2500K to 8500K, 360° of hue, 100 levels of saturation adjustment and twelve lighting effects. It is integrated with an OLED display to control parameters through dials, knobs and buttons. It comes with a built-in 3800mAh lithium battery, which is charged via an attached USB Type-C charging cable, and serves as a power bank charging the phone through a built-in USB port when powered off. The light can be fixed magnetically or mounted directly onto a camera or a cage with the ballhead 761 and a built-in 1/4" -20 anti-twist hole. You can also create various atmospheres with the help of the included honeycomb grid and light diffuser.
Designers: Victor.Tang / Suliang Liu
Material: Aluminum Alloy
Note:
According to different usage habits and working environment, the longest use time is slightly different When use it as a power bank, please make sure it is powered off first.
ข้อมูลเพิ่มเติม
Packing List
1 x LED Light
1 x Honeycomb Grid
1 x Light Diffuser
1 x Ballhead 761
1 x USB Type-C Charging Cable
1 x Portable Bag
1 x Instruction Book
Color
Black
เขียนรีวิวสินค้าของคุณเอง